WaveRunner rentals are one of Utah's favorite ways to play on the water at Pineview Reservoir. At Ogden Valley Sports, we offer exceptional quality jet ski and personal watercraft rentals for the whole family at our convenient location near Pineview.
And you can't beat our affordable prices and outstanding customer service.
We're proud to offer fast, fun and safe Yamaha VX and V1 WaveRunners, perfect for novices as well as experienced jet ski riders. As comfortable as they are exciting, these personal watercraft will provide days of fun for the entire family.
Yamaha WaveRunner Rentals Near Pineview Reservoir
For our jet ski rentals, we feature the Yamaha VX110 and V1 three-passenger watercrafts.
These fun and exciting WaveRunners boast a 110 HP four-stroke Yamaha marine engine that's perfect for the entire family. In fact, Yamaha calls this the family-friendly personal watercraft.
With a comfortable, one-piece seat and an extra large boarding platform, the VX110 and V1 are packed with innovative features that help make these stylish and fuel-efficient WaveRunners customer favorites.
With intuitive controls, exceptional safety features and a quiet, smooth operation, you'll be delighted by the maneuverability and performance of these WaveRunners. They're also perfect for pulling a tube.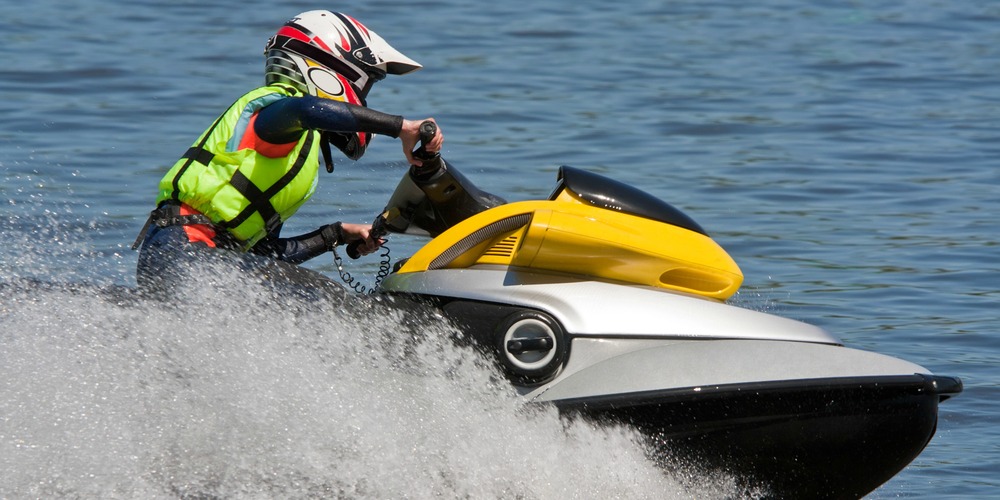 Convenient, Affordable Jet Ski Rentals
Because we're located a short hop away from Pineview Reservoir, we can offer our personal watercraft rentals for substantially less than you might find elsewhere.
The good news is that, when you rent jet skis from Ogden Valley Sports, you won't have to sacrifice convenience for affordability.
We are easy to find and even easier to work with. Our experienced team is here all day to help you. All you have to do is complete some simple paperwork. We will give you an overview of the equipment, hook up the trailer and you're on your way to a day of fun.
Our rental rate for a full day is very affordable! This includes three life jackets and a trailer. We have both single and double trailers too, for your convenience.
Flexible Options for WaveRunner Rentals in Huntsville, Utah
Would you like to rent jet skis for a full day, or would you prefer a half-day or hourly rental rate?
Whichever you prefer, Ogden Valley Sports has you covered. You can reserve a WaveRunner for a full day (8:00 a.m. to 7:00 p.m.). Or, if you don't need to rent personal watercraft for the entire day, you can rent by the half-day as well by the hour (with a 2-hour minimum) without a reservation.
Contact Ogden Valley Sports today to learn more, or to reserve your jet skis for your next trip to Pineview. We look forward to being your go-to choice for Pineview Reservoir WaveRunner rentals.